Dallas Group Health Insurance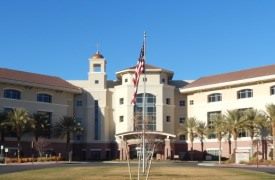 Get Affordable Group Health Insurance
As a business owner, your employees are one of your greatest investments. Health insurance is a critical factor in recruiting and retaining employees, as well as maintaining job satisfaction and productivity.
At the Wilkerson Insurance Agency, we use top-rated insurance companies to help employers find cost-effective solutions to their group health insurance in Coppell, TX.
Other Ways to Save Money on your Small Business Health Insurance in Dallas
One option is to participate in a wellness program. All wellness plans are not created equally. If you are looking for something unique and effective consider this:
As workplace wellness programs are becoming more widespread throughout the country, the buzz is catching on. The bottom line of such programs is this: healthy employees tend to be happier and more productive employees. These programs range from simply offering information to workers, to subsidized healthy lunches, fitness education, and a company gym. Employees are the most valuable assets to any company. Here is why workplace wellness programs should matter to you.

The Benefits for Employers
They provide the company with strategic advantages by investing money in a program that will hopefully bring them lowered expenses in return, often in the form of better-performing workers, and lower absenteeism and health care costs. Employees are the most valuable assets to any company. By providing workers with these services, companies are improving wellbeing and job satisfaction, as well as raising retention rates. The welfare of employees has a direct impact on the success of the company.

So why should you, as an employee, take advantage of a workplace wellness program as part of your Dallas small business health insurance plan? Every person has some sort of health risk to varying degrees, whether it's unhealthy eating, lack of exercise or sleep, drinking, smoking, or even something genetic. Using a program can make positive change happen. Not only will you be more able to complete your job responsibilities, but you will have more energy and vigor to give to your family and friends when you get home.

Workplace wellness programs can help you get healthier, even if that simply means learning how to reduce stress and muscle strain when you are on the job. Depending on what your company offers, it might also help to lose weight, lower your cholesterol and blood pressure, sleep better, and save money on prescriptions. Sometimes, all you need is a little motivation to get the ball rolling and a workplace wellness plan might be it.

Another Great Benefit of Wellness Programs is a Built in Sense of Camaraderie with your Co-workers
You'll have a chance to experience activities with them that aren't related to work, whether in a walking club or sports team, by having lunch together, or by going to the gym. Social support is a very important part of weight loss and getting fit. By interacting with co-workers, you'll have others to give you encouragement when you need it, as well as to hold you accountable to your goals. Plus, you'll be motivated by seeing other's positive results. By using a wellness program, you'll be an important part of the team.

If you are lucky enough to be offered a wellness plan, good programs are often set up for personal control, so you'll be able to tailor a lot of your goals to specifically fit you and your lifestyle. Access to a program will make it easier to care for your health on a more regular basis.
Wellness that Works
We have teamed with The Traverse wellness program to provide a 3 step program that reduces health care premiums, eliminates your major medical deductibles and increases employee participation. This program is at no cost to the employer and net neutral to the employee.
For years, companies have been taking advantage of cafeteria plans to reduce payroll taxes. The Traverse Two wellness program is the latest innovation in this commonly-used platform. It is a self-funded cafeteria Plan sponsored by your company. The Traverse ™ program allows contributions on a pre-tax basis by implementing a qualified wellness program.
A wellness program is a systematic approach to improving lives using individualized strategies and one on one teaching. With the Traverse Two wellness program, your payroll taxes will be reduced and the tax savings for each employee can be used to purchase supplemental coverage that can replace lost wages, pay out-of-pocket expenses, deductibles, and other expenses not covered by your current major medical plan. Due to the Traverse Two wellness program's design, this can all be accomplished without affecting your net take home pay.
There are many different types of supplemental insurance you can select to cover you and your eligible dependents such as:
*Eliminates or greatly reduce your major medical deductible and co-insurance
Here at the Wilkerson Insurance Agency, our goal is to help you save money on health care costs and keep your employees informed, healthy and happy. To schedule a Free Demonstration call or to learn more about our small business health insurance in Dallas, call (214) 501-9613.